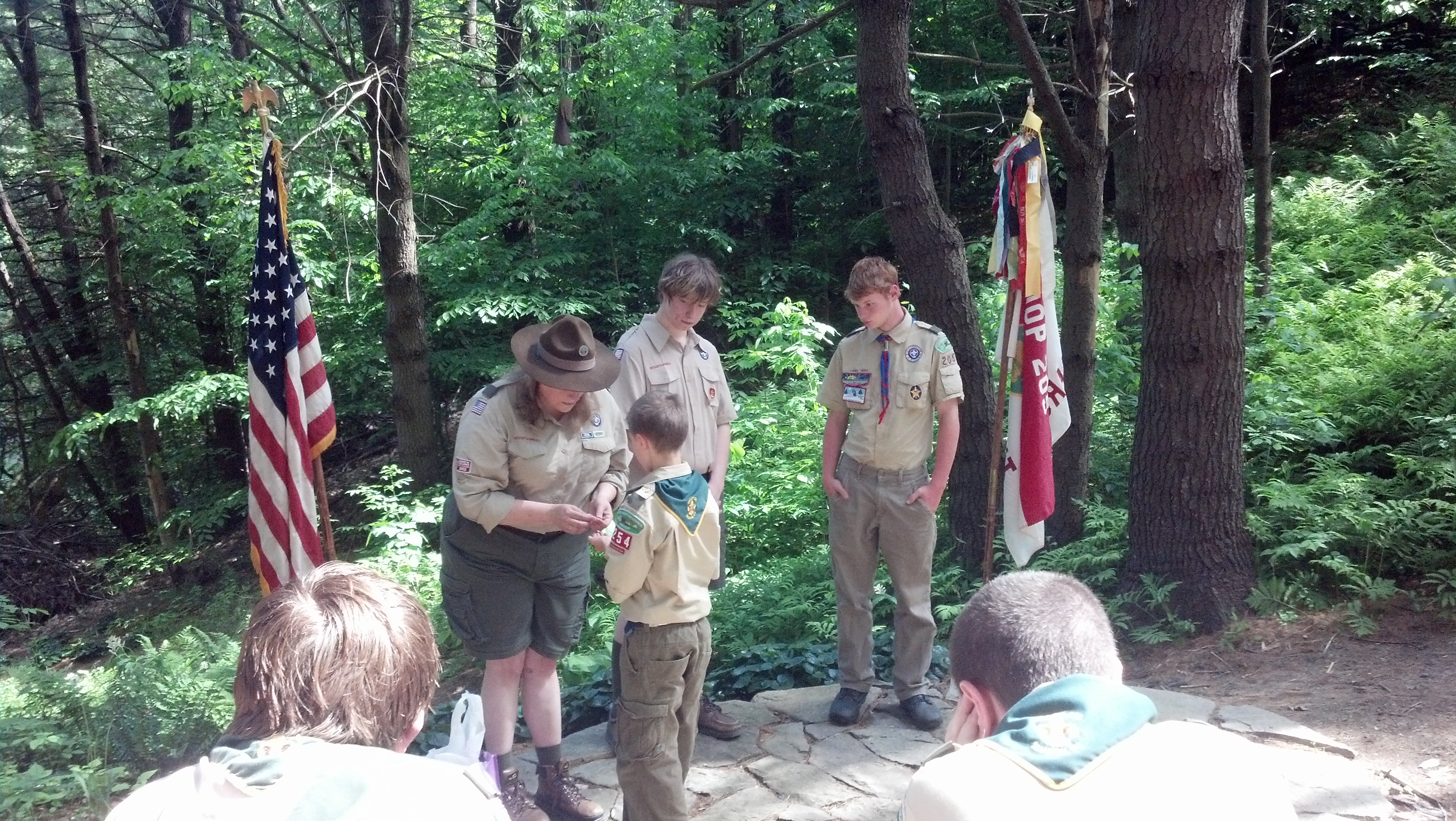 2014 Eagle Scout Recognition Day at the Vermont State House
BOY SCOUTS
Recent News from the Boy Scouts
The troop held our troop crossover (when cub scouts become boy scouts) on June 8, 2014 at the Sharon Elementary Amphitheater.  The troop also hosted the District Camporee at Silver Lake in Barnard, with an ancient Rome theme, complete with togas and chariot races.  The troop is preparing for a 5-day camping trip to the Boston Harbor Islands, where they will walk the Freedom Trail, participate in a conservation service project, attend heritage and history tours, have a beach bonfire, swim, fish and earn camping and cooking merit bagdes.  A bottle drive was held over Father's Day Weekend to help defray the trip costs.  Troop 250 thanks the community for their support.
We are looking forward to leading the Old Home Day Parade again this year and will resume regular meetings in August, 2014.  The June and the First Meeting in July will be held at Sharon Congregational Church from 3:00pm. to
4:30pm., which are trip preparation meetings.  Regular troop meetings will resume the Sunday after Old Home Day.  For more information, please phone Scoutmaster Boettcher at #(802) 377-1897 or erinboettcher@gmail.com. 
Troop Chariot with Patrol Leader Jacob                     SM Boettcher with Order of The Arrow         Polar Bear Winter Camp - SPL Aric
                                                                                  Rep Aidan and Senior Patrol Leader Aric       teaching knots to new scout John